RESPONSIVE WEBSITE DESIGN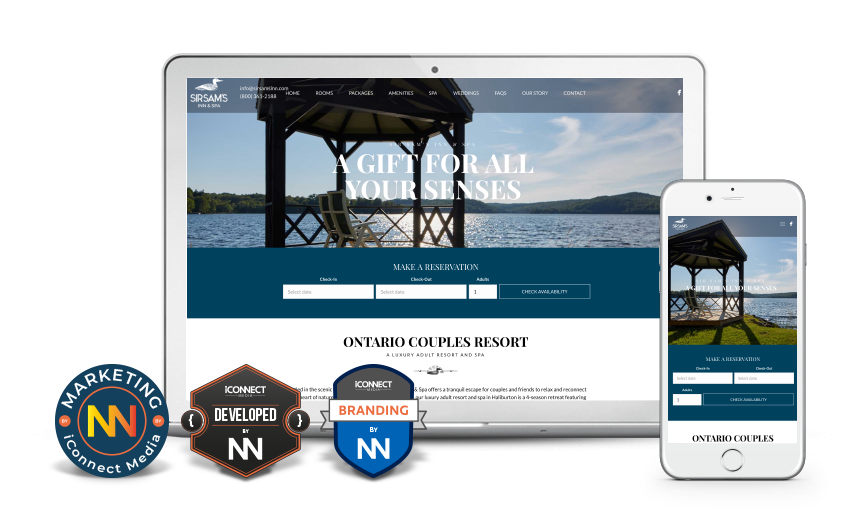 Responsive website design was developed in recent years to improve a websites viewing appearance on different size screens and devices (from large desktop monitors and televisions to smaller mobile tablets and smartphones).
Responsive websites require more work and planning then traditional websites, but they provide unmatched flexibility in terms of user experience.
If you take a moment and decrease your browser window while still viewing this page, you'll notice that as the window gets smaller the page contents start to move and shift around so everything is still easily viewable. In a nutshell, that is responsive web design. With so many devices today there are countless screen sizes for smartphones, tablets, laptops, desktops and large screen digital TVs. Since new technology is constantly being developed, it's critical that your website can easily adapt to any potential screen size. Failing to do this would be disaster for your business considering 85% of website traffic is now non-traditional systems (i.e not desktop computers).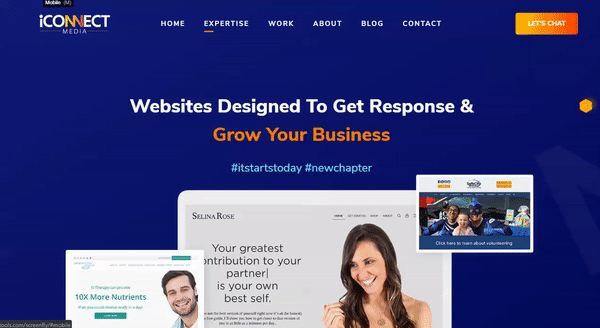 What is Responsive Web Design?
Responsive web design is strongly endorsed by Google because it:
Improves the user experience and makes sharing your content easier because you only need one URL. It also assists Google's algorithms properly assign indexing properties to the page instead of needing to assess many supporting mobile/desktop pages.
No redirection is required for device specific views, therefore your overall page load time decreases.
Helps Googlebot and other search engine spiders save resources when it scans your website. Since the website is responsive only a single Googlebot UA (user agent) is needed, rather then needed several different Googlebots with varying user agents.
When we build a custom website it is created especially for you. There are no templates, commercial themes or other items where we have to rely on someone else's coding. We obviously want you to love your website, but we also want to assure it helps grow your business. So the first step is a brainstorming session with our creative strategists, which is followed by the designers creating wire-frames. Then we start the mockup and finally move into the production phase. Your website is built in a timely manner and we never EVER launch until you are happy.

Maybe you love your current website or brand style, if so we can do a Website Rejuvenation. This involves our team first studying your website and then re-coding it from scratch while modernizing the design and framework so it is compliant with search engines and optimized for conversion. Since we are rebuilding the website we will also take this opportunity to build the responsive framework, which means after we're done your website will be mobile-friendly and look great on every screen size.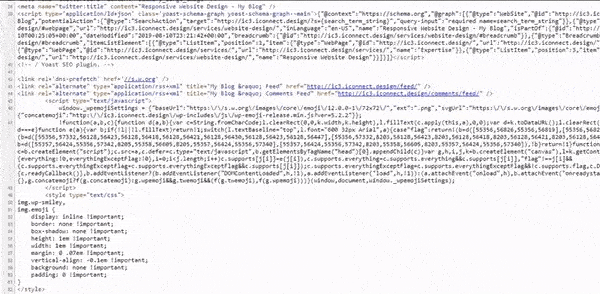 When our developers re-code your site, it gives us the chance to compress and optimize images, videos, title tags etc. with proper structure so you naturally appear higher in search engines. Remember, the easier you make your website content understandable to Google naturally the better your website will perform.
Conversion Rate Optimization
This is where many business miss out. Big money is spent on a flashy website with little to no attention paid to the conversion mechanism.
One of the most important goals of the design phase is to produce a final product that not only is optimized for SEO but also converts a high percentages of prospects into customers. There is no one better then us at positioning our clients to succeed online. Intelligent design, automated marketing funnels and lead compounding are strategies we employ to help you achieve fantastic conversion rates.
Understanding your potential customers helps our team avoid any inaccurate assumptions about what might work or not work in your industry. For example, knowing what the primary objections your typical client might have gives insight so we can overcome this concern and move the prospect closer to conversion. This type of information helps us create not only a gorgeous website but also a business building tool.

You've heard the saying "Content is king". It's true. But unfortunately many businesses and brands rely on content created years (or decades) ago. Nobody like writing, so this is where we help. Our team can edit or write content that meets modern guidelines and positions your business as an industry leader. This investment is worth every penny when you consider how much it can increase your search position.
WEBSITE DESIGN HIGHLIGHTS
Your website is custom built for you, and approved by you.
Your website will be fully responsive, that means it will look amazing on large and small screens.
Your website has unlimited pages (as big as you want).
Your website can have unlimited photos, videos and other content.
Your website will be optimized for SEO.
Your website will be conversion optimized.
Your website content can be edited or rewritten, if you want.
You can add more pages easily (and quickly) with the Content Management System.
You can maintain your website or we can do it for you (you have unlimited changes, so essentially the work is being done free).