LOCAL SEARCH ENGINE OPTIMIZATION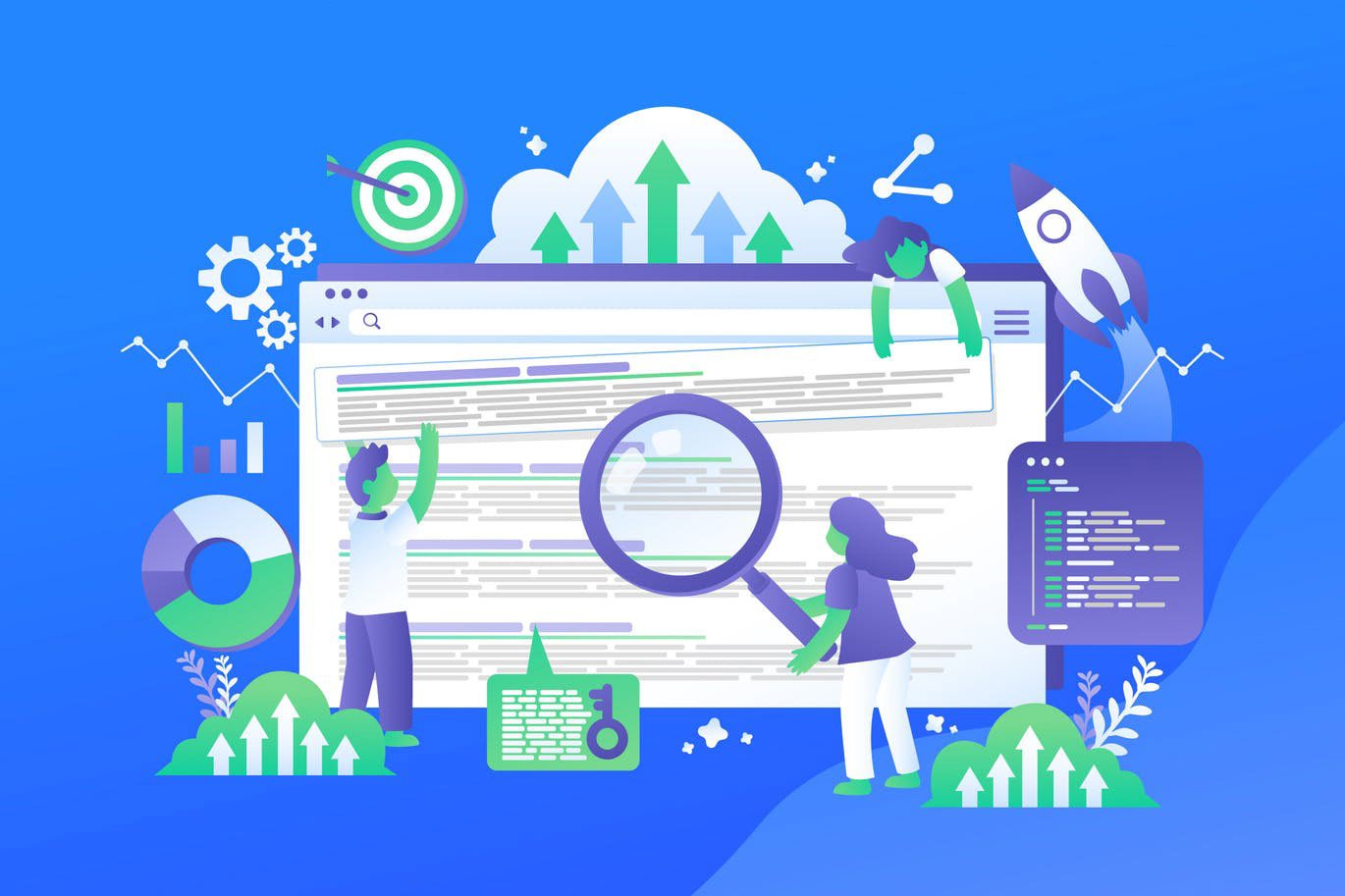 Local Search Engine Optimization (or SEO for short), is the technique of impacting visibility of your website or page in a search engine's "organic" results for a specific geographic location. To put it simply, it's the process of getting your website to appear higher in Google for certain search phrases.
Since starting your business you've likely had plenty of salespeople call offering to sell various "amazing" marketing services. While these companies focus on peddling old strategy we're quietly working in the background developing new strategies to keep our clients firmly in top position for years to come.
Local SEO is more technical than other forms of marketing as you need to be aware of multiple factors that affect your overall position. This becomes even more important when you want to assure your business is highly visible for the required geographic region.
We have more experience then just local SEO, our team has worked on many large scale implementations for websites with millions of visitors each month. However before discussing your website we feel it's a good idea to explain the SEO process a bit further, so we've broken down some of the more important factors below.

Your NAP (Name Address Phone Number) should match exactly with your Google Business Listing so it can use Schema.org and mark it up in a fashion that tells search engines details about your business location information. This data can include address, office hours and more.
When a visitor comes to your website more then likely they see your homepage first. So it makes good sense to have sufficient content that describes your business, services or products along with links to important or supporting inner pages. This not only passes authority from page to page but also makes finding relevant content easy for the visitor.
In past years website owners would break up content and spread across many pages to make the site feel "bigger", however by today's standard this strategy is outdated. Instead you want to focus on building authoritative pages with approximately 1,000-1,500+ words focused around a central topic (or theme), this includes any supporting content like frequently asked questions or usage directions. For example, if you are offering Botox services then you should include commonly asked questions, how the procedure works and any other content related to the topic.
Keyword optimization does not mean repeating the same phrase over and over again. That is called keyword stuffing and hurts you more then it helps. Your content should include LSI keywords (Latent Semantic Indexing) in addition to your primary and secondary phrases. Most website owners know the importance of optimizing title and H1 tags but many fail to consider their URL structure and naming convention.
Schema.org is incredible resource that gives you amazing tools to supercharge how your website appears in the search results. For example you can display reviews or product information right inside Google so when searchers see your website listing you stand out and as a result generate a higher click through rate. This is one of the many strategies we use to position our clients above their competitors.
Why website owners overlook image optimization is a mystery, especially since this can be one of the easier fixes to make. Yes, it can be laborious on large sites but all the time invested pays off big at the end. Adding the ALT tag and naming the file correctly are both important, but did you know you can also inject microdata into your photos? This concept is used by a tiny percentage of website owners which is what makes it so effective.
You probably dislike it when you visit a website and it loads really slow, right? Well, Google and every other search engine feels the same way. What you may not realize is the spiders they send only have a limited amount of time and resources to crawl your website. Which means if you have a slow loading or broken website there's a good chance your missing out on a lot of potential traffic. Google puts such a high priority they created
PageSpeed Insights
for website owners to run their own tests. However even with all these tools many still run their business websites on low-cost hosting and templates.
Not having a mobile website is unacceptable today. In 2014 Google officially announced mobile sites would contribute to better rankings. This is why
responsive web design
has moved to the forefront as it offers a wonderful solution to accommodate not only mobile but all screen sizes. Prior to HTML5 and CSS3 website owners would have to create a separate mobile website and then write redirection code to send the right visitors to the right place. You can see how this quickly gets confusing and complex when you consider how many different screen sizes exist.
Another simple one that is often overlooked. You want to make the process of contacting your business as easy as possible, therefore your phone number should be displayed clearly in the header. You can also add a button for visitors to click that will take them directly to your contact page. Reduce the amount of fields a visitor has to complete to contact you, only the essentials. Make it easy for them, nobody wants to jump through a lot of hoops. When your initial contact process is easy getting additional details during follow-up is simple.

Extremely important especially if you've worked with multiple different marketing or SEO companies in the past. You should only have 1 Google Business Listing since that profile allows you to control multiple locations. Any duplicate listings should be closed from your administration panel using Google explained process.
When your Google Business Page has a penalty it will not be displayed in search results or Google Maps. If you think your page might have a penalty then you should take action immediately.
You should have your Google Business Listing connected to an email address on your primary website's domain. This not only helps the verification process but also means notifications about any potential issues will be seen quickly.
Verifying your listing will give you access to additional administration features and allows you to control the listing details. Google will send you a verification code either by phone or postcard in the mail.
It can be tempting to add a few extra keywords into your Google Business Listing page name, but avoid this urge, this can cause more confusion then benefit. Your name should appear exactly as it appears offline and other mediums. You can use the listing description to optimize for your primary phrase; however do not go overboard or you will be penalized for keyword stuffing.
Your mailing address on your Google Business Listing should match your website, if you've moved locations recently make sure this information was updated. The address cannot be a PO Box or a virtual address. If you have a suite or office number then include it on the second line.
Use your local phone number. This also applies to larger companies with toll-free numbers, always use local.
Picking the right category is critical if you want to appear for relevant searches. Choose categories that describe your business is and not what is does. Google will let you pick a primary category and then secondary categories, your primary should most closely be related to your core service or product.
The majority of businesses only have one location, but if you have multiple then it's a good idea to setup a new page on your website dedicated to each location.
The introduction should be at least 200 words. Avoid stuffing with extra keywords, this will only make it look spam. Instead write something unique and let your brand culture shine through.
Your photos can get thousands or tens of thousands of views so it's worth uploading them regularly. Just make sure any pictures added follow Google's guidelines.
Chances are your business and website are already listed in several directories – even if you did not submit them. Since these listings play a large factor in local SEO it is important you take time to find them all and review their details. All your business information should match across all platforms. If something is incorrect you should submit an update request as soon as possible.
This will vary depending on your country, but the primary citation aggregators used by search engines are InfoGroup, CitySearch, D&B, Factual and Neustar.
Top 50 Citation Sources
The top 50 citation sources that need to be checked are:
InfoGroup ExpressUpdate
Neutstar Localeze
Acxiom
Factual
D&B
Citysearch
Bing Places
Yelp
Facebook
Yellowpages
Yahoo! Local
Superpages
Local.com
Foursquare
Chamber of Commerce
Yellowbot
Yellowbook
Kudzu
Merchantcircle
Manta
Mapquest
ShowMeLocal
MojoPages
HotFrog
Brownbook
Angieslist
Cylex-USA
InsiderPages
EZLocal
eLocal
Tupalo
ForLocations
CitySquares
GetFave
2FindLocal
Nokia Here
Yasabe
SaleSpider
FindTheBest
Yellpedia
MyHuckleberry
ZipLocal
MagicYellow
City-Data
Thumbtack
MyWebYellow
B2BYellowPages
Pocketly
Tuugo
WikiDomo
We enjoy adapting our strategies to offer each client the best possible outcome so they truly benefit from the service.
Onsite SEO
We analyse your website's structure, internal architecture & other key elements that are weighted.
Penalty Recovery
Our team of SEO consultants have plenty of experience in link audits & reviewing backlink profiles.
Technical SEO Audit
We are well known within the industry for our technical capabilities due to our industry leading software.
Media Promotion
While the search engines are still in their infancy in understanding & using social signals algorithmically.
Infographics Content
Our team of creatives, designers & developers work alongside our SEO & content teams to ideate.
Reporting & Analysis
We love data and provide monthly reporting on visibility, analytics, conversions & revenue.
What is SEO or Search Engine Optimization?
This is a common question many of our clients ask us when decide the internet is a great place to gain additional advertising exposure. The reality is this, if your website is not on the first 3 or 4 pages of returned results for a given keyword (search term), you are losing business and that is unacceptable with so much competition.
Essentially, search engine optimization, or SEO, is process of getting traffic from the "free," "organic," "editorial" or "natural" listings on search engines. All major search engines such as Google and Bing have these results, where web pages and other content are shown and ranked based on what the search engine considers most relevant.
If you operate a Mississauga business and want access to new channels of ready to buy prospects, then working with a Mississauga SEO company is a wise decision.
Modern search engines are extremely complex and use advanced mathematical algorithms to determine the order websites appear in search results for a given search term. These algorithms evolve on a regular basis, what was acceptable last year may not be this year. Experienced SEO providers understand and adapt to this constantly changing environment and stay abreast of any algorithm updates.
Most importantly, thousands (even more) of prohibited SEO techniques exist that will create nothing but problems so you must avoid them. Unless your understand the industry it is always better to work a professional search engine optimization company if able.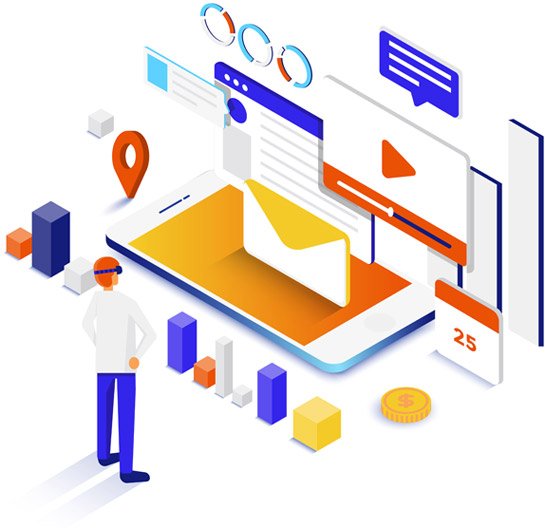 What Search Engine Optimized Web Design?
The majority of Mississauga business owners just want SEO strategy (and results) applied to their existing websites. And that situation is perfectly fine.
However web programming and technology continually evolve. Websites built 5 or 6 years ago are considered relics of the past to be dissected and studied by University students. Sometimes (not always) it is best to rebuild the website from the ground up, implementing modern web design strategy but more importantly SEO best practices.
The majority of clients who take advantage of this reap the benefits of better search engine rankings and a higher visitor to customer conversion rate.