A sales funnel is a term used by marketers to describe the journey customers go through on route to conversion. Marketing automation software allows you to manage and optimize this process in detail to maximize conversion and eliminate any revenue leaks.
At each step, you're dealing with fewer people who are interested, until you end up with the people who become customers
Similar to a real funnel, your sales funnel begins with many potential customers at the top who may have heard of your product or service. Then a smaller part of that group may want to learn more, and an even smaller part of that group may actually contact you.
At each step of the funnel, you're dealing with fewer people who are more interested, until you end up with the people who become customers. If you turned this system into a nice graphic it would look something like this: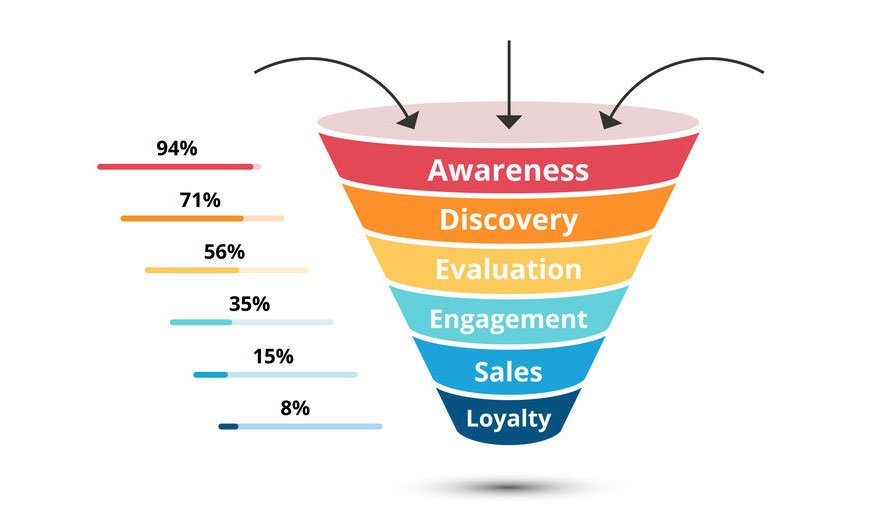 Why Automated Sales Funnels?
Traditional sales funnel are inefficient for three basic reasons. But the good news is automating the process can help with all.
Believing "no" really means no
In sales, a "no" can often mean "not right now." For example, a common objection for many businesses is: "I don't have the money." This prospect is actually saying, "I'm interested, I see the value, but I just can't do it this minute."
It's tempting to dump this lead and focus on the next.
However you have a better option: Develop an automated email sequence that speaks directly to this objection. Any time you encounter this problem, you can send that prospect information that seems designed just for them. Of course, it requires some effort and work up front, but once complete, this campaign can be used for as long as you want.
Failing to follow-up…regularly
How often does your business follow-up with prospects? Probably not near enough according to Business News Daily :
48% of sales reps never follow up with prospects
Only 10% of sales reps make more than three contacts with a prospect
Yet 80% of sales close between the 5th and 12th contact
Do you see the obvious problem? Most sales reps are torn between: calling new leads or following up with an old one for the 8th time? Follow-up can feel like a waste of resources, but the numbers prove otherwise.
Responding too slow
New leads are nine times more likely to convert if you follow up within the first five minutes after they express interest. If you wait 30 or more minutes then your lead is 21 times less likely to turn into a sale.
You may be thinking, "How can I contact a lead within the first five minutes? That's impossible."
It's actually really simple with an automated sales funnels. Configure your system and it will be ready to send immediately – even the people who contact you Friday morning at 1:30am. As captured leads filter down the funnel, your automation sequence will send personalized emails based off their behaviour.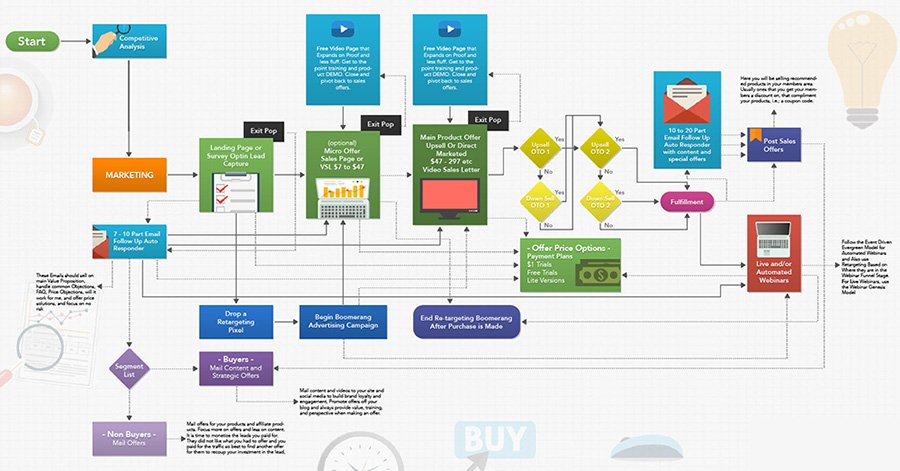 Actually there are two. Here they are.
First, these types of systems are incredibly complex to build.
Second you can't help but wonder "Will it really work for my business?"
And if you're asking yourself that question right now, it means you're smart. We'll tell you something most agencies won't: There's no such thing as a "one size fits all" marketing funnel.
Here's why: Your business really is different.
You have your own unique message, your own unique market you're going after, your own unique price points, and your own unique way of selling.
So anybody that tries to blindly tell you that "this will work great!" without taking the time to really understand exactly how your business works is either just trying to make a sale or blindly naive. And that's why we review your business and current processed before developing your system. If you would like to learn more about massively increasing your lead generation effectiveness contact us.